BHP Soma Collection HANDLESET TRIM Lever Closet SN/CH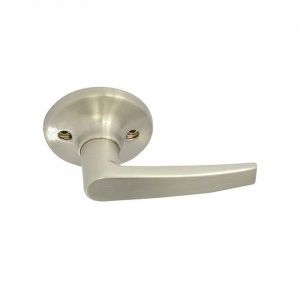 BHP Soma Collection HANDLESET TRIM Lever Closet SN/CH
BHP Lever HANDLESET TRIM Soma Collections Closets

Limited Mechanical Warranty: All of our Grade III residential locusts are designed to function minimum of 200,000 times during the life of the product. Better Home Products lockset collections are warranted to be free of manufacturer's defect for life. This includes all moving and stationary parts of mechanism.
5 year Finish Warranty- All better home Products lockset have protective coating designed to preserve the original products's color and appearance, and are warranted for a period of five years under normal residence use.
Warranty Limitations- Mechanical and finish warranties cover only the original residential user as long as they occupy the residence, up to the expiration of the applicable warranty period.